Permissions can only be assigned to a custom profile and some standard profiles during installation. Only permissions related to new components created as part of the install or upgrade are applied.
If you require EDQ permissions to be given to a new user after installation of a package, you will need to assign the EDQ Non-admin Permission Set to a user, via Permission Sets.
To assign LEDQ Custom Non Admin Profile to a custom profile during installation: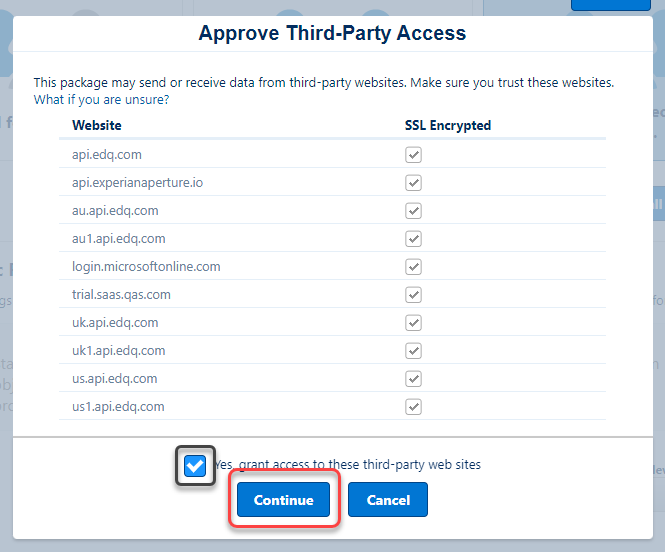 | Step | Action |
| --- | --- |
| | Select Install for Specific Profiles (make sure you read the message that appears at the bottom of the window before continuing). |
| | Select LEDQ Custom Non Admin Profile for the Profile you want to assign permission to (for example Customer Portal Manager). |
| | Click Install. |
| | In the Approve Third-Party Access window, Select Yes, grant access to these third-party websites. |
| | Click Continue. Installation is now complete. |
If installation fails, the administrator will receive an email from Salesforce to say the package installation was unsuccessful.