Using the United Kingdom dataset, enter the following address details:
Union Road
Lincoln
Press Enter or click Search. The incomplete address screen will appear: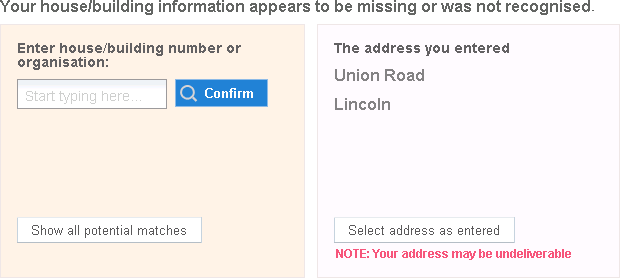 You now have three options:
Click Select address as entered to accept your unverified address.
Enter a premises number/name in Enter house/building number or organisation and click Confirm to check if this is a valid address.
Click Show all potential matches and select a verified final address from the picklist that appears.
Enter 12 into the Enter house/building number or organisation field and click Confirm to display the final address: